Refund Policy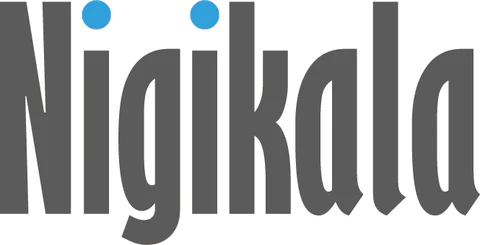 REFUND POLICY

We want to give you a Worry-Free Shopping experience~

Our products go through a strict Quality Inspection Process before being shipped out.

Please carefully check your size before placing an order. Different items have different measure standards so we suggest you refer to the size charts on our product pages.

If you have received a defective or damaged item, the wrong size, or the wrong product please contact us immediately.support@nigikala.com. We'll get back to you with solutions in 1 working day. Please understand that items that don't have any kinds of above problems will not be unconditionally returned or replaced.

For the damage of clothing products, we believe that this is a problem during our production, which is our responsibility, and we are mainly responsible for the refund plan we provide.
For crafts such as glass, plastic, etc., we will take photos for you to prove that the goods are in good condition before delivery. If you find that the product is damaged after receiving it, it is the responsibility of the logistics provider. Unfortunately, the logistics provider will not compensate for the damaged product.
We will provide you with maximum protection, but considering the unpredictability of international logistics, if the goods are damaged, we can only provide you with a half-price refund, which is a loss of both of us.
Returned goods need to be shipped back to us and go through an inspection, and the refund will be made in 5 working days. However, shipping fees are non-refundable because they are the cost of each shipping service.

Please notice that our warranty is for 30 days. Services are closed after the timeframe.

Return Conditions

For hygiene purposes, underwears, bodysuits, swimming suits, and accessories are non-refunded nor returnable.
Returning packages need to remain in good condition with the products unworn and unused before being shipped back to us. Damaged, washed, and altered items will not be accepted.
Before making the shipping for return, please inform our customer service team with the reasons specified.
We do not offer Freight To Collect (FTC) service for the packages returned to us. The returns will be made at your own cost.
Purchases made with coupons cannot be returned or exchanged. If you made a purchase with a combination of a coupon and a regular form of payment, only the amount exceeding the coupon value is refundable.

How to Reach Us

Contact us and describe the issue in detail, including the return reason, along with your order number. For defective, incorrect, or not as described items, please send us a clear picture or video of the problem. After confirming all the details, the Customer Service team will provide you with our return address.

* Note: We currently are unable to offer a free returns service, so return and exchange shipping must be made at your own cost. To ensure a successful return, please return using a standard shipping service that provides tracking.

Can I cancel my order?

You can contact us to cancel the order within 24 hours after placing the order, and we will cancel the order for you and give you a full refund. If you need to cancel the order due to customer reasons after 24 hours, we will charge a 15% order processing fee, and we will provide You refund 85% of the order value.
Compensation time-frame

For returned items, we will need 5 business days upon receiving your item(s) to process the solution. Another 5 working days for Paypal account refunds.

Please contact support@nigikala.com for further help. We will do our very best to help you and reply to all messages within 24 hours